Proudly, we would like to welcome you to the 4th edition of TangleOn Niagara where it is becoming synonymous with friendship, fun, Zentangle ® and Zentangle inspired art.
TangleOn Niagara 2021 will once again be at the beautiful Prince of Wales Hotel in the Royal Cambridge Room, in Niagara-on-the-Lake, Ontario, Canada, the venue we have all come to love and think of as our second home. 
The dates are Sun Oct. 24 at 7pm to Wed Oct. 27 at 4pm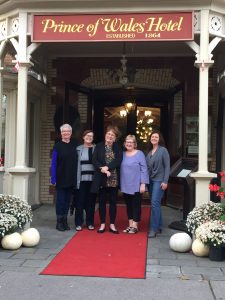 The 2021 conference promises to be most enjoyable. With a max of 40, we are keen to keep the atmosphere of harmony and camaraderie. Take a moment to stroll through the TangleOn Memories and you will appreciate the emotions that pop to the surface with each photo. We tangle and entangle with each other every year. We exchange what is new in our lives and mix it with the learning of ideas. We have come to cherish this and we are sure you will too.
The itinerary includes a program packed full of exciting and unique Zentangle projects taught by a group of very talented CZT instructors. Plus you will have the opportunity to explore wine country, Niagara Falls, go boutique shopping, explore parks and walking trails and much more. We would love to have you join us.    Best wishes,    Brenda and Nail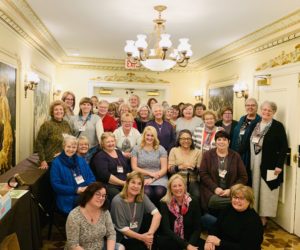 For more info, click on these links –
CZT Instructors and Workshops
Information and Registration
The Prince of Wales Hotel
Canada's Heart of Wine Country
Travel Information
Activities for Spouses