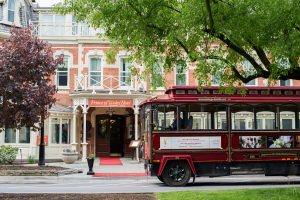 Catch a show, stroll through the historic Old Town or cycle through the vineyards to enjoy a taste of one of Canada's prettiest towns, and hottest wine and culinary destinations.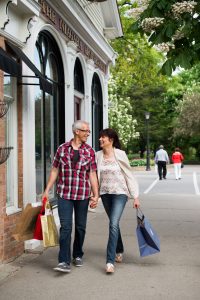 Niagara-on-the-Lake presents a well-preserved 19th-century village and its charms. Drive or bike through the area, stopping at wineries and Fort George National Historic Site. Ride along the Niagara Escarpment on horseback or book a white-water adventure at nearby Niagara Falls (you might have heard of them)
Niagara-on-the-Lake known as "The Prettiest Town in Canada" has had a long and distinguished history.
Some of the landmarks and features, any visitor must see
The Shaw Festival is one of the top repertory companies in the world featuring musicals, comedies, and provocative dramas.
Twenty-seven wineries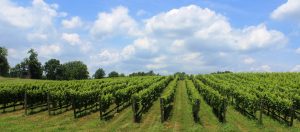 are scattered amidst a landscape of vineyards and orchards stretching along the picturesque Niagara River Parkway. Inniskillin Winery's Extreme Canadian Icewine Experience is a Canadian Signature Experience.
Fort George served as the headquarters for the Centre Division of the British Army during the War of 1812.
Culinary excellence is a trademark of this town, from the abundance of local produce and world-class wineries to the many renowned restaurants and Signature Kitchens.
The Outlet Collection at Niagara, Canada's largest open-air outlet shopping centre, is home to an amazing collection of retailers.
Neob Niagara Tour the aromatic greenhouse, roam the lavender field as you stop and smell the flowers, experience the boutique and which includes natural products made onsite of essential oils.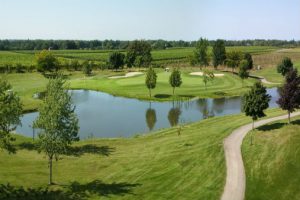 And then there's the horse-drawn carriage rides, a golf course, trolley wine tours and a free shuttle bus to transport you around town.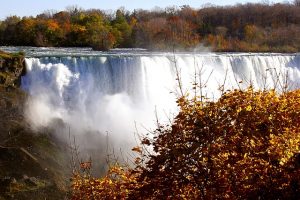 For one of the most famous wonders of the world, we cannot forget Niagara Falls, Ontario, which is just a few minutes from Niagara on the Lake.
Niagara on the Lake history
In 1781 the British Government purchased the land from the Mississaugas; a strip of land 6 miles wide along the western bank of the Niagara River for "300 suits of clothing". By 1796, 70 new homes were built, and the town continued to prosper as the economic, administrative and judicial center for the Niagara Peninsula.
From 1812 to 1814, war had blackened the skies of Niagara. Invasions in all three years of the war led to bloody battles. With peace in 1815, the citizens rebuilt the Town after the War, with the residential quarter around Queen Street and toward King Street. The new courthouse was rebuilt out of firing range of the cannons of Fort Niagara. Rebuilt, Niagara became an active commercial center, with busy shipping and shipbuilding industry, as well as many shops and warehouses. The beautiful old homes lining the tree-shaded streets attest to the prosperity of its citizens.
For more information
CZT Instructors and Workshops
Information and Registration
The Prince of Wales Hotel
Travel Information
Activities for Spouses