Danielle DeRome CZT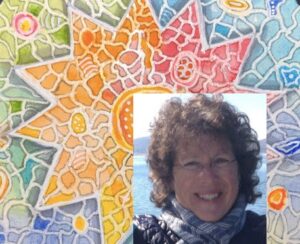 Danielle has been arting and teaching "forever!" She started life in California, but grew up in Barcelona where she trained in ceramics and enamel on copper at the Escola Massana. Later, she got a "serious degree" and then a Masters in Environmental and Systematic Biology at Cal Poly, San Luis Obispo. Through all that, she always had at least one foot in the classroom and another in some art project. Her TangleOn proposal reflects her love of messy art play, dingbatty tangles, and travel. Please visit Danielle's website www.certifiablyzendoodly.com for more information about her classes and products.
  Chari- Lynn Reithmeier CZT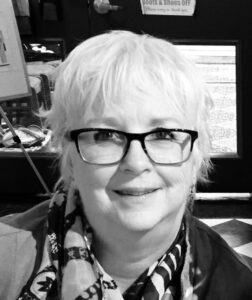 Chari-Lynn is a Three year Honours graduate of Georgian College School of Design and Visual Arts. She has been working as an artist since 1997.  Chari-Lynn trained as a Certified Zentangle Teacher in October 2010, CZT #4, teaching Zentangle since completing her training, both in person and now online, to individual, small and large groups and at a variety of schools including the Haliburton School of Design and Visual Arts, Blue Mountain Foundation of the Arts, Barrie Art Club and ArtSpark.
Kelly Barone CZT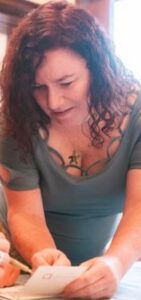 Kelly is an art educator, and artist who loves to play with new ideas. Working in watercolor, pen and ink, botanical alchemy and illustration, nature has a heavy influence on much of her work. She has taught and exhibited both domestically and internationally in multiple mediums and regularly works with varied populations. Owner of Whimsy by Kelly, you can find her in her studio located in the historic district of Allentown in Downtown Buffalo NY inside Hiraeth House. "I believe art is for everyone, my youngest student is 4 and my oldest is 97. You can do this, you just have to remember that your imagination is magic".
Yvonne Westover CZT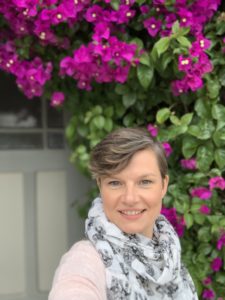 Yvonne is a Certified Zentangle Teacher ™ (Seminar 13) who also holds a degree in Fine Art. A life long artist, she often enjoys the process more than the outcome. Her work has been published and produced in magazines, calendars, stationery and accessories. She has led art workshops, camps and school programs for young and old over the last 9 years. Yvonne grew up next door to Toronto's Airport and when she's not making art, she spends her time with her head in the clouds as a Flight Attendant.
Yvonne is a collector of patterns & pebbles, the dessert menu is required reading and snow is her favourite season! She is thrilled to be returning to TangleOn and is excited to be developing a new workshop  just for this event. Her travels are sure to inspire something interesting.
Pamela Signorelli CZT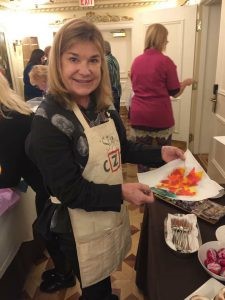 Pam Signorelli, National Board Certified Visual Arts Teacher and Certified Zentangle Instructor, has been teaching art for over 35 years all over the world. She works in many mediums but practices Zentangle daily for the relaxation and enjoyment it brings. Her greatest joy is teaching and helping others to discover their passions.
Mary Shaver CZT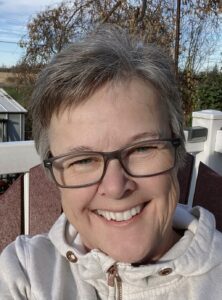 Mary enjoys a wide variety of art forms. As a child. drawing and sketching were one of her favourite pastimes. Exploring different mediums can be such an adventure and Mary embraces this concept wholeheartedly. In 2012, after being introduced to the Zentangle Method, Mary began a new adventure into the art world. She became a Certified Zentangle Teacher in 2013 (CZT13) and she's been tangling ever since. More recently Mary started working with pastels and exhibited her work at the local library and Half Moon Boutique in Elora, On. Mary is grateful for all the amazing artists she has met along the way and looks forward to reuniting and meeting new artists. 
Brenda Shaver CZT                                                 

Brenda found the Zentangle Method ® in January 2012, and became a CZT 8 the following month in Providence, Rhode Island. Immediately she knew this amazing art form was special and a natural progression to her already innovative career.  Brenda has spent her entire life involved in the arts and crafts industry as an entrepreneur and teacher. She is a passionista about bringing people together and learning from others. Brenda is a personal testament that the benefits of Zentangle work as she shares its magic in workshops and retreats with students of every age and ability.  Creativity, inspiration, and imagination are constant everyday necessities for Brenda. Her other interests include spending as much time as possible with her three grandchildren and her family. Life is Good! 
You can find Brenda at brendashaver.com and www.facebook.com/tanglingwithbrenda. 
and MORE surprises coming!
For more information
Information and Registration
The Prince of Wales Hotel
Canada's Heart of Wine Country
Travel Information
Activities for Spouses