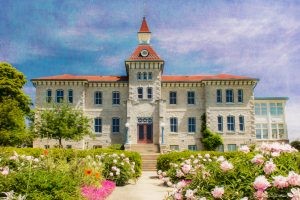 Spring Fling Elora is a retreat for Certified Zentangle Teachers and experienced Tanglers from around the world. It is an event based on the Zentangle Method ® and includes a program packed full of unique classes and Zentangle Inspired Art projects taught by a group of talented instructors. You will have the opportunity to draw to your hearts content, mingle with many other Zentangle® enthusiasts, explore the historical Elora and Fergus area, go boutique shopping, hike on the trails, sight see, and much more.
DATES – Thurs. May 09 to Sun. May 12, 2024
VENUE – Wellington County Museum and Archives, 0536 Wellington Rd, 18RR1, Fergus, Ontario.
Meet the Workshop Instructors –
Kelly Barone CZT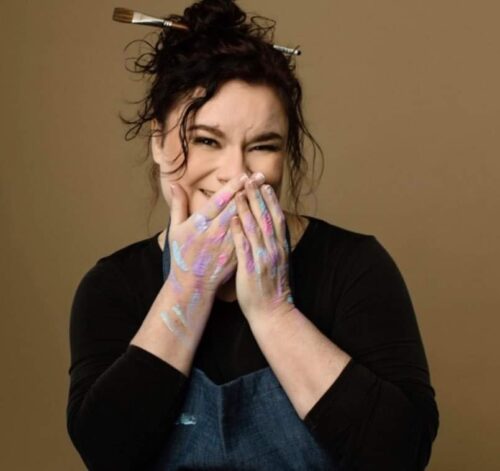 Kelly Barone CZT, is an art educator, and artist who loves to play with new ideas. Working in watercolor, pen and ink, botanical alchemy and illustration, nature has a heavy influence on much of her work. She has taught and exhibited both domestically and internationally in multiple mediums and regularly works with varied populations. Owner of Whimsy by Kelly, you can find her in her studio located in the historic district of Allentown in Downtown Buffalo NY inside Hiraeth House. "I believe art is for everyone, my youngest student is 4 and my oldest is 97. You can do this, you just have to remember that your imagination is magic"
Anica Gabrovec CZT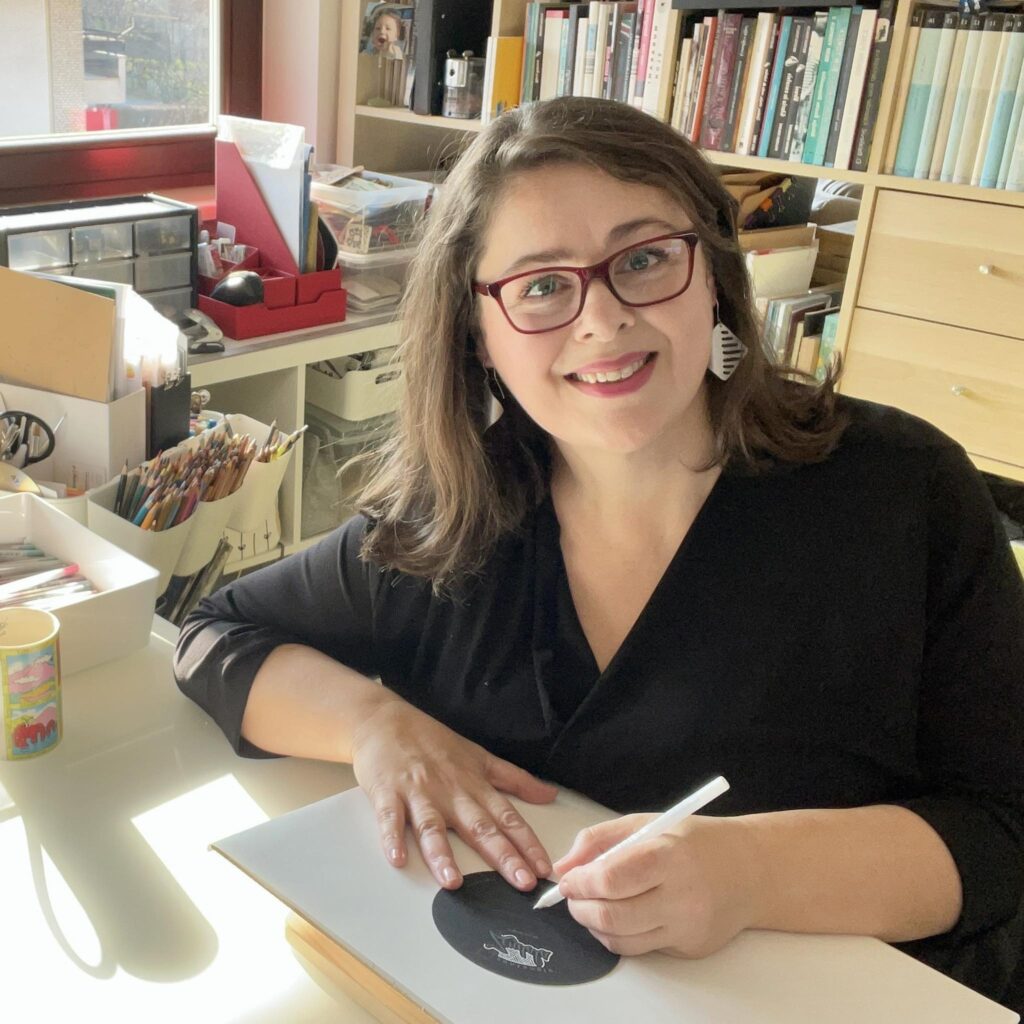 Anica's interest in arts and crafts started in 2005 when she made her first set of Christmas ornaments, which evolved into a jewelry-making hobby. At the time, she worked in corporate finance and ended up temporarily abandoning her creative pursuits. In late 2015 she discovered Zentangle, immediately fell in love with it, and started tangling in late 2015. At first, Anica tangled mainly for stress relief and started sharing her art online as Zen Linea. Three years later, being a recipient of a scholarship to attend the Certified Zentangle® Teacher Seminar from the Zentangle Foundation®, she became a CZT 32. She took it as a sign to make changes, left her corporate career, and founded her small business. In 2020 she started teaching online and never looked back. Anica teaches classes, runs Tangle Lab, and shares a lot on social media and through her website. You can visit her website at zen-linea.com.
Yvonne Westover CZT
Yvonne is a Certified Zentangle Teacher ™ (Seminar 13) who also holds a degree in Fine Art. A life long artist, she often enjoys the process more than the outcome. Her work has been published and produced in magazines, calendars, stationery and accessories. She has led art workshops, camps and school programs for young and old over the last 9 years. Yvonne grew up next door to Toronto's Airport and when she's not making art, she spends her time with her head in the clouds as a Flight Attendant. Yvonne is a collector of patterns & pebbles, the dessert menu is required reading and snow is her favourite season! She is thrilled to be returning to Spring Fling for the fourth year and is excited to be developing a new workshop just for this event. Her travels are sure to inspire something interesting.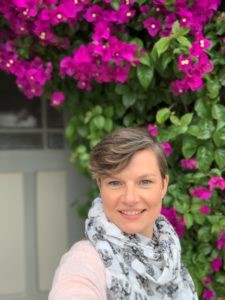 ---
Chari-Lynn Reithmeier CZT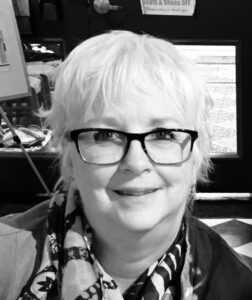 Chari-Lynn is a Three year Honours graduate of Georgian College School of Design and Visual Arts. She has been working as an artist since 1997. Chari-Lynn trained as a Certified Zentangle Teacher in October 2010, CZT #4, teaching Zentangle since completing her training, both in person and now online, to individual, small and large groups and at a variety of schools including the Haliburton School of Design and Visual Arts, Blue Mountain Foundation of the Arts, Barrie Art Club and ArtSpark.
---
Pam Signorelli CZT
Pamela Signorelli, National Board Certified Visual Arts Teacher and Certified Zentangle Instructor, has been teaching art for over 35 years all over the world. She works in many mediums but practices Zentangle daily for the relaxation and enjoyment it brings. Her greatest joy is teaching and helping others to discover their passions.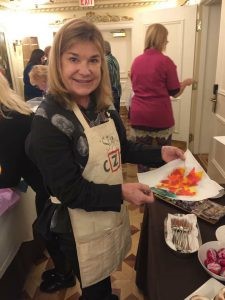 ---
Ting Su CZT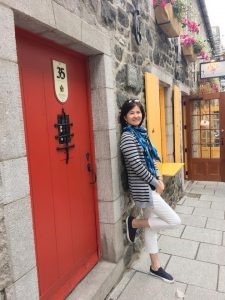 Chin-Tin Su (Ting Su) is an artist and a CZT Asia #2. Ting has been a creative for as long as she can remember. Drawing, bookbinding, graphic design, metalsmithing, foil stamping, wool felt, patchwork, calligraphy, mixed media, decoupage, henna, origami, photography and gardening are her interests.. With both a Master of Art and a Master of Fine Art degrees, Ting is inclined to incorporate many unique techniques, bringing the Zentangle art form to inspiring new levels. Sharing her knowledge with her friends and students in Canada and in Taiwan, is an important part of Ting's life. She has also been a volunteer at her kids elementary school where she enjoys reading the children stories and teaching them to draw. To find Ting's fanciful designs, check out her online presence on Instagram and Facebook – ting_tanglexzentangle https://www.facebook.com/CZTtingletangle/ .
---
Laura Marks CZT
Laura Marks is a CZT22 living in West Hartford, Connecticut. She has a BA in visual arts from Eastern CT State University and a masters degree in counseling from the University of Hartford. Laura feels Zentangle represents her two areas of interest best: helping people through art. Laura teaches Zentangle through many venues including the Art for Healing program at Hartford Hospital, an integrative therapy program for cancer survivors and caregivers. She also teaches through multiple municipalities, libraries, places of worship, colleges and school systems. You can find Laura on facebook at www.facebook.com/indytangles and on instagram @lauramarks297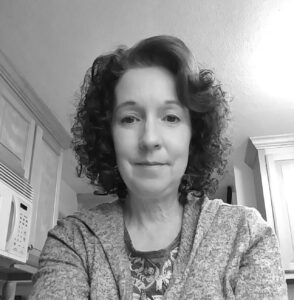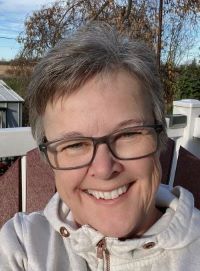 Mary Shaver CZT
Mary enjoys a wide variety of art forms. As a child. drawing and sketching were one of her favourite pastimes. Exploring different mediums can be such an adventure and Mary embraces this concept wholeheartedly. In 2012, after being introduced to the Zentangle Method, Mary began a new adventure into the art world. She became a Certified Zentangle Teacher in 2013 (CZT13) and she's been tangling ever since. More recently Mary started working with pastels and exhibited her work at the local library and Half Moon Boutique in Elora, On. Mary is grateful for all the amazing artists she has met along the way and looks forward to reuniting and meeting new artists.
---
Brenda Shaver Shahin CZT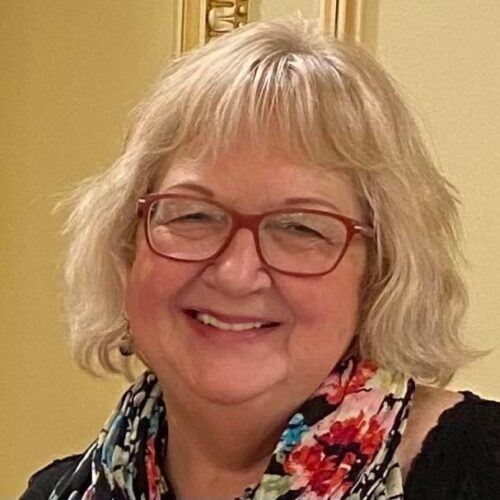 Brenda has spent her entire life involved in the arts and crafts industry as an entrepreneur and teacher. However, it wasn't until she found Zentangle® in 2012, and became a CZT 8, that she knew this amazing art form was special and a natural progression to her already innovative career. Brenda is passionate about bringing people together and learning from others. She is a personal testament that the Zentangle Method works as she shares its magic in workshops with students of every age and ability. Creativity and imagination are constant everyday necessities for Brenda. She loves spending time with her three lovely grandchildren and is often inspired by their artwork. You will find Brenda at brendashaver.com and www.facebook.com/tanglingwithbrenda.