Our TangleOn Certified Zentangle Teacher RETREAT is almost here. It has been almost a year in the making! And soon we will be back to holding regular Zentangle classes. Some are already listed under Classes and Workshops. If you wish to attend, be sure to sign up asap by emailing me at tanglingwithbrenda@gmail.com or calling 226 979 8465  as space is limited.
No. 1 – Our TangleOn CZT Retreat in Niagara on the Lake will be here before we know it! Sunday Oct 15 to Wednesday, Oct 18.  Everything is right on track. Goody bags are being filled and classes already planned. In just a few days there will be 55  Certified Zentangle Teachers from across North America and Europe gathered in one of the most beautiful towns in Canada.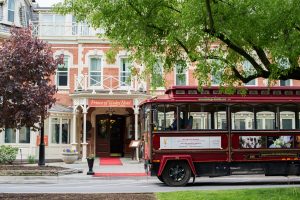 I can hardly wait to see everyone. It's going to be an amazing and awesome time!
N0. 2 – In case you haven't heard, we have added a new location to include a Tangle Art Studio where Brenda will be teaching Zentangle classes,  plus a small boutique with some unique and artsy wares.  Keep checking under – "Upcoming Classes", to see what fun things will be happening this fall and winter at Half Moon Tangle Art Studio.
Address of locations in Elora, Ontario N0B1S0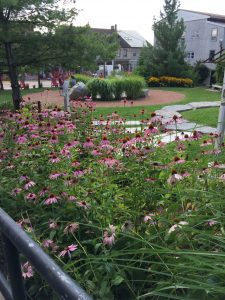 1. Half Moon St Boutique, 56 West Mill St.
2. Half Moon Art Studio & Boutique, 136      Metcalfe St. (as of Sept 2, 2017)
Both locations are open every weekend and most weekdays  12 to 5. We may be closed Mondays and Tuesdays.  We are also open by chance before and after hours….. Call  226-979-8465 to check if we are open.
Hope to see you soon, Brenda