EXCITING NEWS!
NOTE : We have amalgamated our two websites – brendashaver.com and halfmoonst.ca are now ONE! We still have some tweaking to sort out and photos to add but this will be SO much easier and less time-consuming…
The summer of 2017 is proving to be phenomenal. We have some great exciting things happening.
No. 1 – We are "over the moon" excited to tell you we have a brand NEW grandson – Tristan Alexander Lee.
 He is the sweetest bundle of pure joy. Big brother Spencer is ensuring Tristan is enjoying his first month. After all, three-year-olds have a lot to teach their little brothers and Spencer is such a great, big brother. Tristan's Mom and Dad, Ann and Jonathan are thrilled, to say the least. Cousin Cecilia, Auntie Kathy, and Uncle Chris are pretty excited too. We are fortunate to be close to our family so we can see them as often as possible. We are a pretty proud Grammy and Poppa!
No. 2 – Our TangleOn CZT Retreat in Niagara on the Lake will be here before we know it! Everything is right on track. Goody bags are being filled and classes already planned. In just two months, there will be 50 plus Certified Zentangle Teachers from across North America and Europe gathered in one of the most beautiful towns in Canada.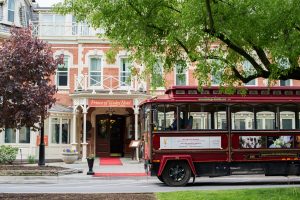 I can hardly wait to see everyone. It's going to be an amazing and awesome time!
N0. 3 – We have added a new location to include a Tangle Art Studio (open Sept 2017) where Brenda will be teaching Zentangle classes plus a small boutique with some unique and artsy wares. Our first event will be a special celebration, all day workshop creating a unique, Zentangle Inspired Art piece. This one-time workshop is for beginners and experts alike (no experience necessary). Everyone is invited. We do have a few seats remaining if you are interested.  Keep checking under – "Upcoming Classes", to see what fun things will be happening this fall at Half Moon Tangle Art Studio after the TangleOn CZT retreat in NOTL in October.
Address of locations in Elora, Ontario N0B1S0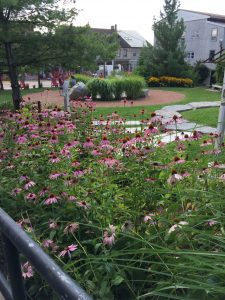 1. Half Moon St Boutique, 56 West Mill St.
2. Half Moon Art Studio & Boutique, 136      Metcalfe St. (as of Sept 1, 2017)
Both locations are open most days 12 to 5 or by chance before and after hours….(we may be visiting our grands, because after all, they come first). Call my cell 226-979-8465 to check in case we aren't there.
I trust you are enjoying a wonderful summer and hope to see you soon, Brenda