Let Us Welcome You to Spring Fling 2022
Spring Fling 2020 has been postponed due to Covid-19. Our new dates are June 10, 11, 12, 2022. 
Spring Fling is a three day retreat for CZTs and experienced tanglers from around the world.  It is an event based on the Zentangle Method ® and includes a program packed full of exciting unique classes and projects taught by a group of ten or more talented instructors. You will have the opportunity to tangle to your hearts content, mingle with many other Zentangle® enthusiasts, explore the historical Elora area, go boutique shopping, sightseeing, and much more.
DATES – Fri. June 10  to Sun. June 12, 2022
VENUE –  Wellington County Museum and Archives, 0536 Wellington Rd, 18RR1, Fergus, On.
Meet the Workshop Instructors – 
Jessica Davies CZT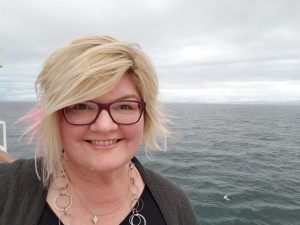 A Certified Zentangle Teacher (Seminar 21) and mixed media explorer, Jessica offers recurring Zentangle ® classes at The Queen's Ink in Savage, Maryland in addition to work with corporate and private clients and presenting at various retreats and seminars. Long before Zentangle entered the scene, Jessica crafted a career in higher education where she continues to be an effective administrator.
She describes herself as an artist, career-minded individual, fierce friend, and craftaholic, not necessarily in that order. Jessica's classes are known for being relaxing and fun, and always injected with whimsy and positivity reflecting her personality. You can find her online under Salted Pink Studio, the moniker for Jessica's creative pursuits.

Patricia Townsend CZT 

Patricia Townsend is a multi-media artist who enjoys exploring many different mediums including, collage, acrylics, glass, watercolour, and fibre art. One simple stroke led Patricia to Zentangle®. She found that this uncomplicated method of expression untangled her—one stroke at a time.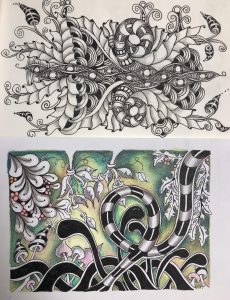 "It has become a gateway that allows me to recognize that my art does not need to be premeditated or bounded by rules. A simple stroke can become a piece of mindful, meditative art representing nothing other than the reaction of pen to paper. It has become my new normal to let the art flow outward and it amazingly becomes pure joy."
Patricia Townsend, teaches at conferences, community centers and workshops in the Waterloo Region and works from her home studio sharing her love of art in a variety of multi-media expressions. She is also a musician and performing vocalist/guitarist who loves to mix her music and art together and share this experience with others.
Ting Su CZT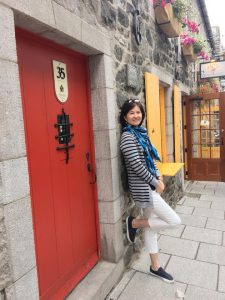 Ting Su's friends would describe her as a ray of sunshine, always with a smile and a kind word for whomever she meets. Chin-Tin Su (Ting Su) is a CZT Asia #2 from Stouffville, Ontario with a rare talent for art combined with a high level of education. This is reflected in all of her life as an artist. Ting Su has earned two Master degrees in Art and in Fine Art. This year will be Ting's third year at TangleON Spring Fling and her second as a teacher. She has been a creative for as long as she can remember in bookbinding, graphic design, metalsmithing, foil stamping, wool felt, patchwork, calligraphy, mixed media, decoupage, henna, origami, and photography.  Ting enjoys incorporating many unique techniques, bringing the Zentangle art form to inspiring new levels.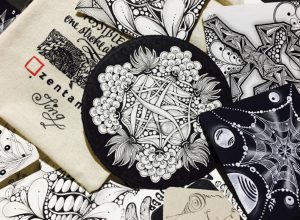 Sharing her knowledge with her friends and students in Canada, and in Taiwan, when she travels there to spend time with her parents, is an important part of Ting's life. She has also been a volunteer at her kids elementary school for nine years where she enjoys reading the children stories and teaching them how to draw.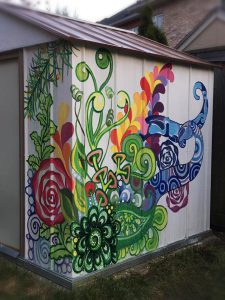 To find Ting's designs, check out her online presence
www.facebook.com/CZTtingtangle
You may even find colourful Mookas, Verigoghs,  Rixty's, and Diva Dancing on her garden shed.
Beth Adams CZT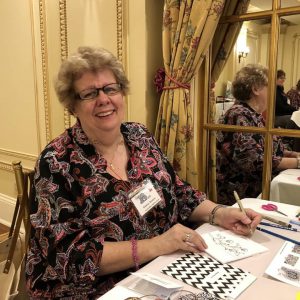 Beth's friends would say she is a fun loving artist and a lifelong learner with a giving and sharing spirit.  She spent her teaching career first as a secondary school Family Studies teacher then as a Librarian. In retirement Beth found Zentangle and became a CZT 20. In addition to her Zentangle activities, Beth also does Calligraphy, Chinese Brush Painting, Book Binding and Jewellery Making. Her greatest joy is helping others whenever she can such as when she used to volunteer at the Etobicoke Food Bank and the Burlington Seniors' Activity Centre.  However you will always find Beth creating art.
Tina  Coutts CZT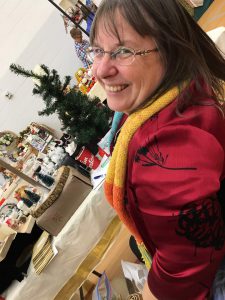 CZT 24 and an avid crafter, Tina joined the wonderful world of Zentangle about 6 years ago.  From quilling to glass to jewellery Tina loves to explore and find ways to incorporate Zentangle.  After spending 30 years in the confines of a strictly protocoled government career Tina was thrilled to retire in 2016 and make her retirement gift to herself her Zentangle certification.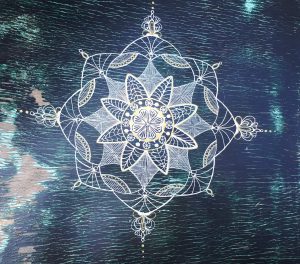 Embracing the freedom of one stroke at a time has lead to many fun explorations.   Tina also loves to explore the geometry of nature and mandalas.  Finding the grid and laying it out can be as meditative as the drawing.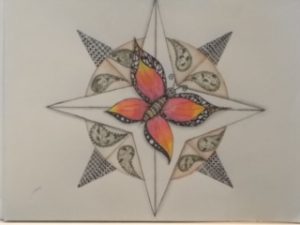 Zentangle has opened a whole new world and brought rich and abundant joy to life!
Pam Signorelli CZT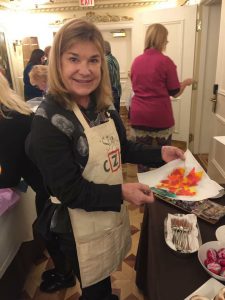 Pamela Signorelli, National Board Certified Visual Arts Teacher and Certified Zentangle Instructor, has been teaching art for over 35 years all over the world. She works in many mediums but practices Zentangle daily for the relaxation and enjoyment it brings. Her greatest joy is teaching and helping others to discover their passions. 
Mona Corby CZT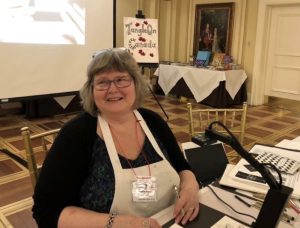 Brenda Shaver CZT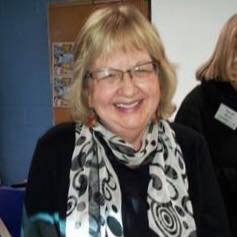 Brenda has spent her entire life involved in the arts and crafts industry as an entrepreneur and teacher.  However, it wasn't until she found Zentangle® in 2012, and became a CZT 8, that she knew this amazing art form was special and a natural progression to her already innovative career.  Brenda is a passionate about bringing people together and learning from others. She is a personal testament that the Zentangle Method works as she shares its magic in workshops with students of every age and ability.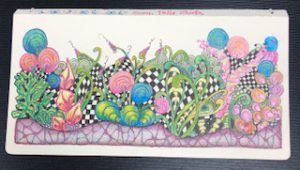 Creativity, inspiration, and imagination are constant everyday necessities for Brenda and she loves spending time with her grandchildren. You will find Brenda  brendashaver.com and www.facebook.com/tanglingwithbrenda.