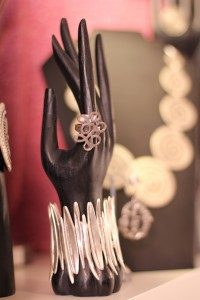 Half Moon St. Boutique is our cozy, little nook in the historic village of Elora on the banks of the Grand River steps away from the Elora Gorge.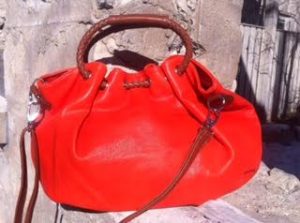 It is filled with an eclectic mix of interesting fair trade cotton and linen apparel, sterling silver and artisan jewellery, handbags, and gifts.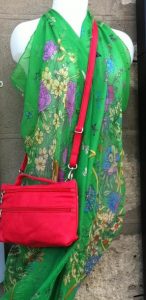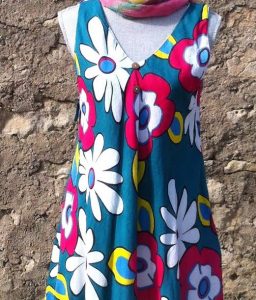 We take great pleasure in choosing products that testify to quality and current trends. Whether it is a stylish piece of sterling silver or a beautiful handbag, you will find things that will surprise and delight you including a unique range of items personally selected to suit your taste and desire.  If you are looking for that interesting gift for a special someone or a delightful one for yourself, we are the place to come to.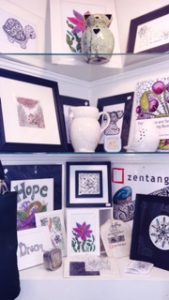 Also featured is the "Art of Zentangle", a wonderful way to calm your soul while drawing structured patterns. Brenda Shaver, a certified Zentangle teacher offers classes to learn how to do this therapeutic art form. For more information, check out  www.brendashaver.com and www.facebook.com/tanglingwithbrenda
Stop by Brenda's shop and studio – Half Moon Tangle Art Studio at 136 Metcalfe St. Elora, Ontario 
Take a drive to historic Elora and visit us at                                      Half Moon St. 56 West Mill St. Elora, Ontario.                         Open every weekend and most days from 12 noon to 5pm or by chance during the offseason. Call 226 979 8465 anytime for more information.