Yvonne Westover CZT 
Yvonne Westover is a Certified Zentangle Teacher ™ ( Seminar 13) who also holds a degree in Fine Art.
A life long artist, she often enjoys the process more than the outcome. Her work has been published and produced in magazines, calendars, stationery and accessories. She has led art workshops, camps and school programs for young and old over the last 5 years. Yvonne grew up next door to Toronto's Airport and when she's not making art, she spends her time with her head in the clouds as a Flight Attendant.
Yvonne is a collector of patterns & pebbles, the dessert menu is required reading and snow is her favourite season! She is thrilled to be returning to TangleON for the third year and is excited to create a whole new project especially for the event. 
Staingled
Art is a window to the soul. As CZTs I'm sure those windows will be tangled!! In this workshop you will produce a faux stained glass tangled piece of art to hang in a window or anywhere that catches the light. The process will show you a way that is easy, efficient and most of all ECONOMICAL to reproduce as a class for your students!! (Or to make more as gifts) no special skills or cutting tools required.
---
Pam Signorelli CZT 
Pamela Signorelli, National Board Certified Visual Arts Teacher and Certified Zentangle Instructor, has been teaching art for over 35 years all over the world. She works in many mediums but practices Zentangle daily for the relaxation and enjoyment it brings. Her greatest joy is teaching and helping others to discover their passions. 
 Yarn Painting Zen (Middle Student Class Mosaic)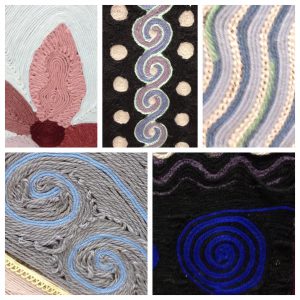 Pam combines her extensive art experience and her love of travel to bring you this unique workshop inspired by the ancient art form of the Huichol, an indigenous people of Mexico. Their traditional yarn painting techniques, based on ancient symbols, are a perfect fit with our Zentangle art form.  By adding tangles in continuous lines, we will be creating colourful designs on a waxed board. Your students of every age will be excited to take this class.  
---
 Jerryann Haggart CZT 
Jerryann believes everyone is an artist and getting in touch with the creative is essential to nurture one's spirit.  She also is a firm believer in play based learning… For her, art has to be fun, enjoyable, and contribute to one's sense of wellbeing.  This has led her to an exploration of form and colour working with oils, watercolour, acrylic, carving, sculpture, stained glass, mixed media, art journaling and Zentangle. A lifelong learner, Jerryann has both taught and studied art for over 40 years, in many forms and with all ages. She has done workshops for artists and art teachers across Canada and the U.S., as well as as well as many ProD events for teachers and students in School Districts in BC.  A CZT (Certified Zentangle Teacher), Jerryann enjoys teaching the Zentangle method as a way to destress while creating lovely art using structured patterns.    She finds Zentangle opens the door for people who have been hesitant to produce their own artistic expressions, while providing the health benefits of a meditative practice.
Black Ice
 
Shimmer and frost, soft velvets and shiny black satins. Bijou gets dressed up for a night on the town in black tangles and diamond luminescence which slip under the radar to catch your eye as you skid into this delightful class. Inspired by the stained glass designs of Frank Lloyd Wright, considered by some to be the founder of the Art Deco movement, we will be playing with geometrics and strong lines, mirrored and metallic finishes creating subtle dramas and heightened contrasts. 
Kelly Barone CZT 


Kelly Barone describes herself as an artist, a nerd, a tea drinker, an activist and not always in that order. Kelly owns an art studio where she experiments and plays with many different mediums as well as teaches classes in a variety of art forms. Kelly is known for her custom home portraits. Her passion is for watercolor, ecodying and Zentangle.  Find out more about Kelly on her website whimsy-by-kelly     and to purchase her artistic wares,  check out her etsy shop https://www.whimsybykelly.com/
Watercolour and Tangles

Kelly describes her workshop as "playtime with a great finish" as we incorporate watercolours with our tangled art. Kelly will be teaching us how to create several great effects which we will be able to use over and over with different themes as we learn how to create a lovely background using tangles, in the structure, as accents, and as whimsy. We will also experiment with creating hard shapes and shading with watercolours while finishing up with some beautiful ink work as well.
Manon Benoit Hughes CZT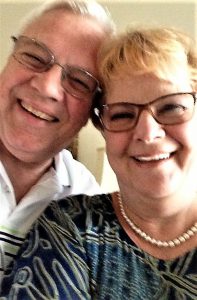 Manon was born and raised in Montreal where her love of art began. Over the years she has traveled extensively, has lived in five different countries, and has experienced the artistic broadening which such a lifestyle engenders.
Artist, educator, and advocate of all things crafty, Manon is self-taught and has been doing her thing for as long as she can remember. If it's crafty, you name it and you can bet that Manon has tried it. Her most recent passion is of course Zentangle, which she finds to be one of the most fulfilling callings she has ever been involved with. 
Black Beauties – Manon will lead us through a fun workshop creating unique jewellery with our tangled art. 
 Sandy Kelley-Jones CZT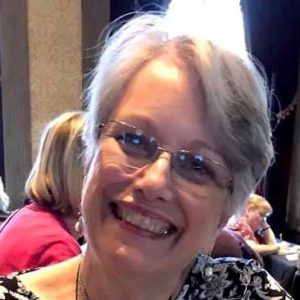 Sandy recalls that she never thought of herself as an artist until beginning art lessons at age 60, learning to do pencil drawings and some oil paintings, her favourites being drawings of people. When she learned of the Zentangle Art Form a couple of years later, she says she had become an art sn0b of sorts and didn't think it was "real" art. Until she tried it. In very short order Sandy signed up for a weekend with Rick and Maria at Kripalu, followed six months later by her first CZT Seminar. She has now attended CZT Seminars 23, 29, 32 and 34, ZenAgain 2106 and 2018 (and signed up for 2020) as well as numerous CZT sponsored retreats. She has been asked if she is addicted to Zentangle but her response is that she could stop tangling any time… if she wanted to…she just doesn't want to. Sandy is grateful for the Zentangle Method and all the wonderful people she's been able to meet from around the world. She used the Method for stress and anxiety reduction, pain management, and engaging with others. Sandy teaches in her home studio, anywhere anyone is interested in learning about Zentangle, and a couple of times on flights to Zentangle events. She also hosts two Facebook groups, Today's Tangles and more recently, Today's Tangles: Keeping It Classic. The Classic group is intended as a gentle space for beginning tanglers and others who enjoy using black ink on white tiles and only tangles from Zentangle HQ. Sandy posts a prompt for the group weekly along with a string, list of tangles to use, and tidbits about the Zentangle Method. In keeping with her love of Zentangle in black and white, Sandy will take us through the Zentangle Method to create a beautiful tile with a surprise holder for it that she is sure you'll appreciate.
Beth Adams CZT 

Beth's friends would say she is a fun loving artist and a lifelong learner with a giving and sharing spirit.  She spent her teaching career first as a secondary school Family Studies teacher then as a Librarian. In retirement Beth found Zentangle and became a CZT 20. In addition to her Zentangle activities, Beth also does Calligraphy, Chinese Brush Painting, Book Binding and Jewelry Making. Her greatest joy is helping others whenever she can. Beth volunteers at the Etobicoke Food Bank and the Burlington Seniors' Activity Centre.
Beth will be teaching us how to turn a simple square of cardstock into a folding task tray. A great place to hold pens, markers, small scissors etc. while you work. It then folds flat for storage and is ideal for decorating with white or pastel gelly roll pens.  
Brenda Shaver CZT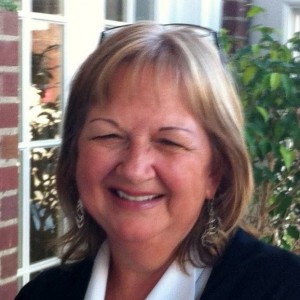 Brenda has spent her entire life involved in the arts and crafts industry as an entrepreneur and teacher.  However, it wasn't until she found Zentangle® in 2012, and became a CZT 8, that she knew this amazing art form was special and a natural progression to her already innovative career.  Brenda is a passionista about bringing people together and learning from others. She is a personal testament that the Zentangle Method works as she shares its magic in workshops across Canada and the US with students of every age and ability.  Creativity, inspiration, and imagination are constant everyday necessities for Brenda and she loves spending time with her grandchildren, Cecilia, Spencer and Tristan. You can find Brenda at brendashaver.com and www.facebook.com/tanglingwithbrenda. 
Fostering Creative Confidence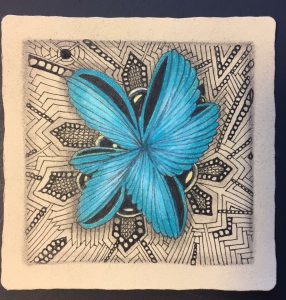 When tangling the voyage is the most valuable part of the process, however beautiful art is the end result. This "Beyond Basic" class will give you and your students a boost of confidence while developing simple tangles into unique pieces of art.  By using contrast, lines, balance, and texture we will create visually pleasing designs that appear to float on the page giving a sense of movement and an illusion of depth while following the simple philosophies of the Zentangle method.  Creating art is the product, but the journey gives us the opportunity to appreciate the imperfect, but pleasing results. 
For more information
The Prince of Wales Hotel
Canada's Heart of Wine Country
Travel Information
Activities for Spouses
Information and Registration