Cherryl Moote CZT

Cherryl has been a paper artist for over thirty years. Her specialties include bookbinding, calligraphy, card making, rubber stamping, and paper decorating. Cherryl has taught throughout North America and has published a series of books for paper enthusiasts. Grateful for the impact of many artistic mentors, she devotes a large part of her career to teaching, inspiring and connecting with other artists around the world. Cherryl teaches for guilds, stores and interest groups and she has been an instructor and lecture presenter at the international calligraphy conventions many times since 2001. Cherryl's natural teaching talent shines through in all her materials, allowing you to learn new techniques with maximum enjoyment and success. Cherryl is a Certified Zentangle Teacher from Toronto, On and studied Fine Art at Western University in London, On. To see samples of Cherryl's work go to her company website at www.mootepoints.com and visit the gallery section. Cherryl also posts a weekly blog at makingamootepoint.blogspot.ca and you can also follow her on Facebook at www.facebook.com/cherryl.moote.
To Everything There Is A Season 

Each season brings its own offering of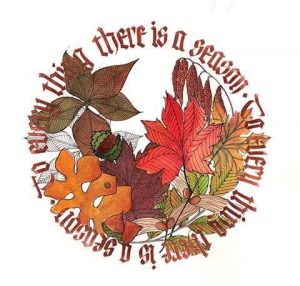 delights that can inspire and add sparkle to our artistic work. Autumn is one of the most glorious of all the seasons and offers a wonderful palette of colours and textures for us to explore. Using watercolours and watercolour pencils you will create a rich background of organic forms that allow space to tangle and embellish in a myriad of ways. You will head home with a piece of artwork that can be framed and hung with pride! (Note – this is a five hour workshop).
---
Dianne Belliveau CZT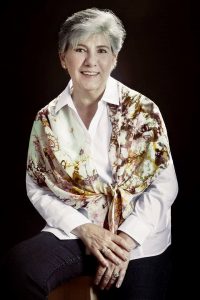 Dianne has always been interested in mixed media and is passionate about the entire creative process; exploring new ideas and concepts and playing. Dianne is presently focused on learning about how art can be approached more mindfully and how this can have a positive impact for herself as well as others. Dianne's art has included painting, sculpture, pottery, printmaking, glass mosaic and of course Zentangle (CZT 14). She was introduced to painting on silk a number of years ago by the fabulous artist Rose Hirano. Until recently Dianne's silk work has been fairly traditional but her 'tangling' has encroached into her scarf painting and she is having a blast! Dianne lives in Brantford, On. and has a degree in Fine Arts from the University of Guelph.
Dyed & Tangled Silk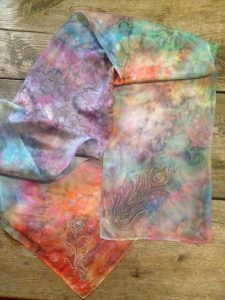 This fun and simple introduction to silk dying will provide you with a new activity for you and your students; appropriate for any age group and any ability level. You will receive a general overview about silk and various methods of dyeing… then the MAGIC begins when you will add your favourite tangles. Your very own designed and hand-dyed, tangled silk scarf along with a full lesson plan, supplier information, and knowledge to offer this course to any of your students, will accompany you home.  The instructor and administration, however, will NOT be held responsible if you leave this class with a compulsion to continue to 'play' with silk!
 Chari-Lynn Reithmeier CZT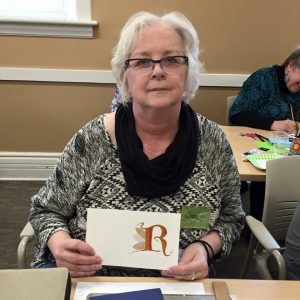 Chari-Lynn has been an artist her entire life.  She is an Honours Graduate of Georgian College School of Design and Visual Arts and a Certified Zentangle Teacher. As a professional artist who creates two and three-dimensional art in a variety of media, Chari-Lyn's artistic talents abound. She teaches the Zentangle method in and around Southern Ontario including at Fleming College School of Design and Visual Arts. Beautiful Collingwood, Ontario is where you will find Chari-Lyn with her husband and their adorable little dog, Nick.
 Colour on Colour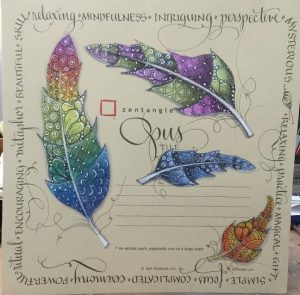 There is nothing as amazing as the beautiful colours of nature that surround us every day. Though the Zentangle method is typically taught on white paper with black ink,  Chari-Lynn's natural talent in colour theory will give you the ability to make a smooth transition into the world of colour.  While learning the colour spectrum, analogous, monochromatic and complementary colour schemes on a lovely Renaissance Opus tile using creamy, coloured pencils, your Zentangle art will indeed come alive.  Several layering and blending techniques ensure a rich, luminous depth and a dynamic statement. This workshop will have the potential to translate into many exciting projects to add to your teaching portfolio.
Yvonne Westover CZT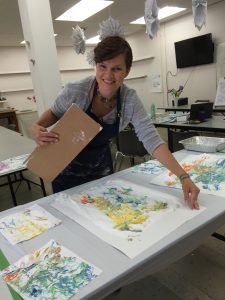 Yvonne's curiosity about the process of making art has led her to explore almost every medium and style of art and craft throughout the years. With a degree in Fine Art from the University of Guelph, along with being a Certified Zentangle Teacher (13), Yvonne believes that the process of creating allows for experimentation, learning and playing with individual expression. Yvonne loves to inspire others to explore the process and has done so through teaching at the Creative Festival in Toronto, the Bob Rumball Association for the Deaf, Elementary and High School programs, a scrapbook store, seniors centre and runs a children's art camp at her local gallery.  She is grateful to have had her work published in magazines and calendars and produced on accessories. When she's not home with her Husband and two children, you'll find her globe trotting as a Flight Attendant!!  You can follow her adventures, tangled and otherwise on Instagram and FB @ywestart
 Inspiration Influences Imagination
This Forest Wonderland series will use black and 3Z tiles to complete forest inspired ZIA's. Some sparkle and mystery will be added to traditional tangles using a painting medium and glaze pen!!! A twist of the hand or a turn of the eye will reveal the wonder in the forest!!
Brenda Shaver CZT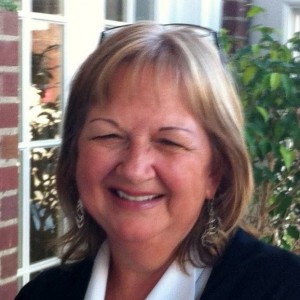 Brenda has been involved in the arts and crafts industry as a designer and artist for most of her life. Having been blessed growing up on a farm with parents who made most everything by hand, creativity and using her imagination was a constant everyday necessity. 4-H was also a major influence with its motto "Learn to do by Doing". Brenda attended Kemptville College (U of Guelph) where she further indulged her creativity in Interior Design and textiles and developed a passion for teaching. She taught adult education at St. Lawrence College for several years. But it wasn't until she found Zentangle® in 2012, and became a CZT, that she knew this amazing art form was very special and a natural progression to her already innovative career.   Brenda is a personal testament that the Zentangle Method works as she shares the magic of Zentangle in workshops and classes across Ontario with students of every age and ability. Brenda lives in Guelph, On and loves spending time with her grandchildren, Cecilia and Spencer.  You can find Brenda at brendashaver.com and www.facebook.com/tanglingwithbrenda
Zentangle® Product Smorgasbord
These short but interesting projects have been designed to illustrate a variety of techniques using Zentangle products to add to your class offerings. One of the keys to becoming a successful teacher is to continually offer classes which will delight and inspire. Brenda will share her creative thought process on how to develop Zentangle lessons using a variety of pencils and pens including pastel chalk pencils. Participants will receive complete lesson plans ready to teach. Brand new tangles will be presented based on inspiration from the Niagara region and there may even be some wine, lavender, and chocolate involved.
For more information
The Prince of Wales Hotel
Canada's Heart of Wine Country
Travel Information
Activities for Spouses
Information and Registration